LifeRoom. Outdoor Living Perfected.
LifeRoom
Our most popular LifeRoom, equipped with motorized screens that can work independently of eachother plus skylights and recessed lighting.
Custom sizing available
Motorized screens
LED lighting
Variety of colors
Recessed lighting
LifeRoom Luxe
The most luxurious LifeRoom, with motorized screens, Cool Mist & Soft Breeze technology, plus integrated LED lighting.
Custom sizing available
Motorized screens
Cool Mist technology
Soft Breeze technology
LED lighting
LifeRoom Screens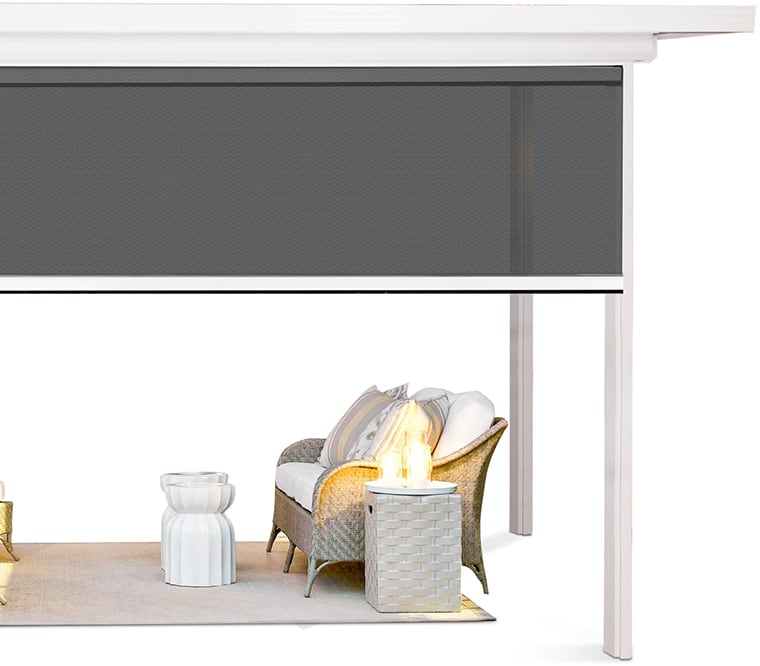 LifeRoom's fully automated screens descend around you and your friends at the touch of a button. The attractive, remote controlled retractable screens (manual screens also available) instantly provide protection from inclement weather, pesky flying insects and nosy neighbors. So now, you and your guests can party all night long. LifeRoom's soothing LED lighting turns your backyard into the trendiest VIP room in town. Relax and just enjoy the beauty of your own backyard without having to worry about Mother Nature's wrath, ever again. LifeRoom, the first outdoor room that can become an indoor room, instantly… all at your command.
Fully Customizable
Let us customize a LifeRoom for you and turn the ordinary into the extraordinary. LifeRoom can transform any dull, ordinary backyard into an amazing outdoor haven that directly reflects your personal style. Now your friends and family will look on in awe, as you pick up LifeRoom's remote control and raise or lower the fully automated screens to create the ultimate environment for entertaining, watching movies or just plain relaxing. Enjoy your own backyard like never before. If that isn't enough, you'll be happy to know that a LifeRoom adds extra living space and can increase the value of your home.