Four Seasons Sunrooms & Patio Covers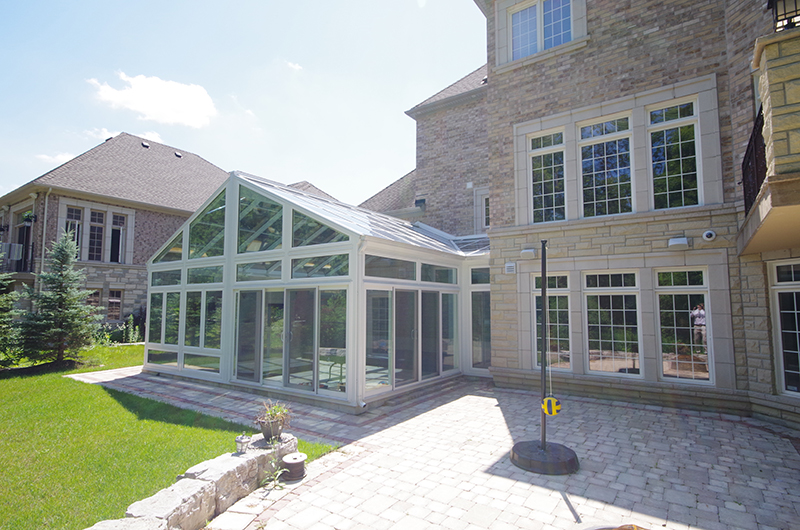 SIMPLY THE RIGHT CHOICE FOR YOUR SUNROOMS AND HOME PRODUCTS
39% of homeowners are currently working on or are planning an outdoor project and half of homeowners would rather renovate than move. With so many choices out there, it's often difficult to know who to turn to when you are considering updating your home.
Many people will tell you that a home remodeling project is one of the most stressful things that they will ever do. What will it cost? What will it look like? Who will build it? How many people do I really need to deal with?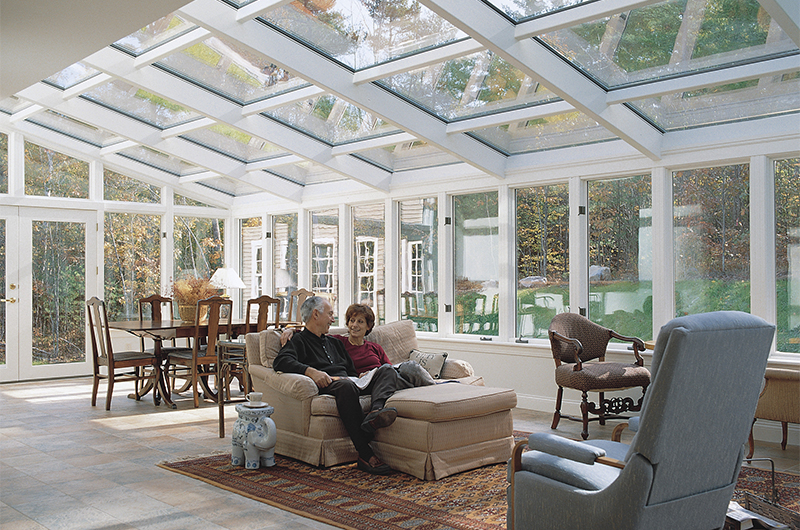 Nothing transforms a home like a sunroom. Space is added. Sunlight and nature are brought in, but even more so, family fun just seems to follow. Your sunroom becomes the bright, friendly place for gatherings, game nights, parties, quiet chats or time alone.
Designed for year-round living, our solarium, patio enclosure and sunroom designs can be customized to fit your lifestyle and will enhance the beauty and value of your home. Traditional and contemporary sunrooms and conservatories will add light, elegance and a spacious look that will blend perfectly with any style home.
All of our conservatory and sunroom designs come in a variety of sizes, roof and frame finishes, door choices and many other features, which can be discussed with one of our design consultants.
Not only does Four Seasons offer you the largest and most complete product range in every architectural style, we also offer you the largest choice in structural materials: sleek aluminum, efficient vinyl, and warm and inviting natural wood. Only Four Seasons gives you this much choice to fit your personal style and build that bonus room, creating a space for many good times to come.

Looking to get more use from your patio or deck but aren't ready to make the investment in a true, year-round sunroom? The Series 130 Screen Room is the answer. Want to turn that screen room into a patio room? We'll be happy to upgrade your Series 130 Screen Room into the Series 200 Sunroom. Ready for a Year-Round Room Addition that you can heat and cool just like a traditional addition? You can have the Series 230 Sun and Shade Room with just the change of a few windows. Any of these upgrades are simple and can be completed in just a few short hours.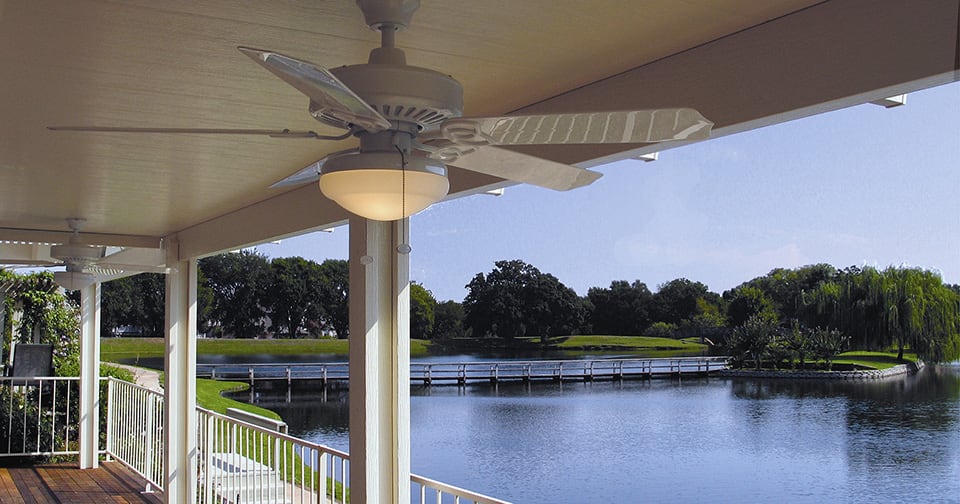 Whether you need shade from the sun, a place to enjoy parties, Four Seasons offers a complete line of "low to no" maintenance Covers that will take care of your outdoor needs.
Our Patio Covers are attractive, versatile and durable. Our product offering consists of Single Skin Flat, w-Pan, Tri-Pans, Cedar Embossed Insulated Roof Panel, and our unrivaled Elitewood Ultra Driftwood Embossed Insulated Roof Panels. Our exclusive Driftwood embossed panels will not chalk or fade, and have a longer warranty than any other "similar" product on the market.
MULTIPLE OPTIONS…
From a basic patio cover to custom designs, freestanding sitting areas to deck and patio covers. Whatever your vision may be, we can create the shade cover. Plus, added options such as special-order columns and beautifully contoured beams let you make a statement that is truly unique.
CONSERVAGLASS SELECT™ WITH STAY-CLEAN TECHNOLOGY…
Your Sunroom Glass' Performance is the Foundation of Your Sunroom Satisfaction…
Our Patented Glazing Keeps Four Seasons Sunrooms
Warmer in Winter and Cooler in Summer
Four Seasons Sunrooms' CONSERVAGLASS SELECT™ with Stay-Clean Technology was designed specifically for the extreme demands of a room built entirely of glass utilizing the most advanced glazing technology available. CONSERVAGLASS SELECT™ helps make Four Seasons room additions cooler in summer and warmer in winter, and its advanced construction techniques promise a lifetime of outstanding performance.
CONSERVAGLASS SELECT™ with Stay-Clean Technology excels in all the categories important to you, including maintenance, energy efficiency, safety and strength, and longevity.