3 Reasons to install Vinyl Windows
Vinyl windows are prevalent in homes and offices around the world. Since their introduction to the US in the 1960s, their high-caliber energy efficiency leads to massive market share during the 1970's energy crisis.
At first, vinyl windows experienced some problems. They often would face discoloration, cracking and limited years of UV radiation exposure. Luckily as the years have passed, modern day vinyl windows are sturdier than ever. Vinyl windows are created from a combination of chlorine and ethylene to make "Polyvinyl Chloride," also known as vinyl. This material is extremely resistant to humidity, decay, and moisture. On top of that, vinyl has grown popularity as an environmentally friendly construction material.
Many benefits come with installing vinyl windows. And here are three reasons why you should consider them: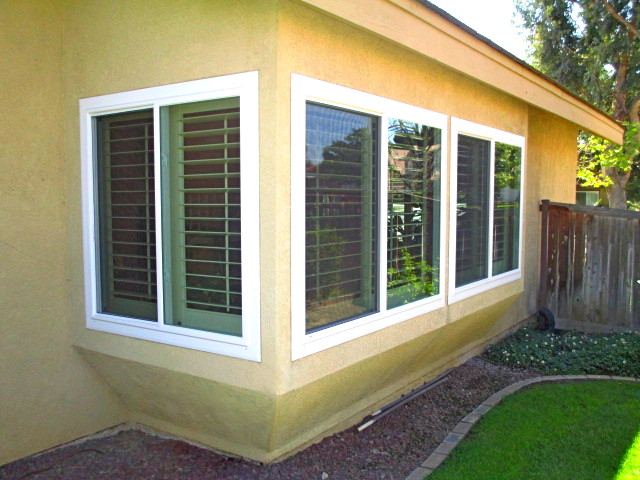 Energy efficient
Vinyl windows are an excellent choice for your home if you want to make an Earth conscious decision. We're living in a time where people are becoming more aware of saving the planet and also lowering their cost. Vinyl windows help tremendously to reflect heat from the outside during those heat waves, as well as keeping the heat inside during those cold months. Since not all vinyl windows are fabricated the same, you should look for windows that are manufactured with Low-E glass coating and an Energy Star rating.
 Durability
Vinyl windows are known to last for decades.  Having your vinyl windows replaced by the professionals at California Showcase Construction, Inc. will improve comfort and security in your home. We provide Anlin Vinyl replacement windows that are dual-pane that are easy to open, close and clean with ease.
These windows are perfect for any home or office and come in different coating options like the Triple-layer silver metal coating that reflects heat, blocks 95% of harmful UV rays and keeps heat from escaping in cold weather. The PLUS Easy-Clean coating is applied to the exterior glass that harnesses the sun's UV rays and causes dirt and other organic materials on the glass to decompose and rinse away easily. Your windows will noticeably easier to clean and stay clean much longer.
Easy maintenance
Since these windows are built to last and made from durable materials, you won't have to keep up with the maintenance as much as you would think. Vinyl windows won't be rotting any time soon or fade, warp, rust, or deteriorate. Simple cleaning will do the trick to make them look like new again.
Call California Showcase Construction for questions on our Anlin Vinyl Window installations! (951) 682-0208 / (760) 321-3665