One of the most essential home elements that need to be in good shape are windows. Windows provide ventilation, light, and security. If our windows aren't in good shape, then it's time to replace them. However, replacing the windows of an entire home can be a hefty investment. That is why many homeowners search for discount windows and ways they can save some money on this big project. However, there can be a few issues with discount windows that can end up costing you more down the road. This blog will go over how you can get windows at the best price while still getting the best quality windows and window installation out there! 
When one thinks of low-priced or discount windows, one usually thinks of the Home Depot. Although it may seem like a viable option due to its prices, there are a few factors you need to consider before going that route. The issues with buying discount windows in places like this include:
1. Discount Windows are Low Quality
In the window replacement world, you basically get what you pay for. This is especially true when you don't get the windows from a window manufacturer. Discount windows usually are composed of low-quality parts, causing the window to break down more easily, thus bringing up more issues down the road. Apart from having a shorter lifespan, these windows are less energy-efficient, meaning that they don't provide proper insulation. This causes indoor temperatures to be less comfortable, making homeowners rely more on HVAC and pay loads more on their energy bills. These discount windows may be low-priced, but they can end up costing you way more in the future.
2. Discount Windows Don't Offer Installations
As we all know, purchasing discount windows in places like the Home Depot does not include the window installation itself. It will require a third party to do it for you (which will increase the project's cost) or for you to install it yourself. Unless you have experience in home improvements, this is highly discouraged. Window installations require skill, experience, the proper tools, and extreme accuracy. Without the following, your window investment can go to complete waste as it could be rendered useless with a mistake that damages the window or window frame. Repairs or purchasing a completely new window may be required, costing you more at the end of the day.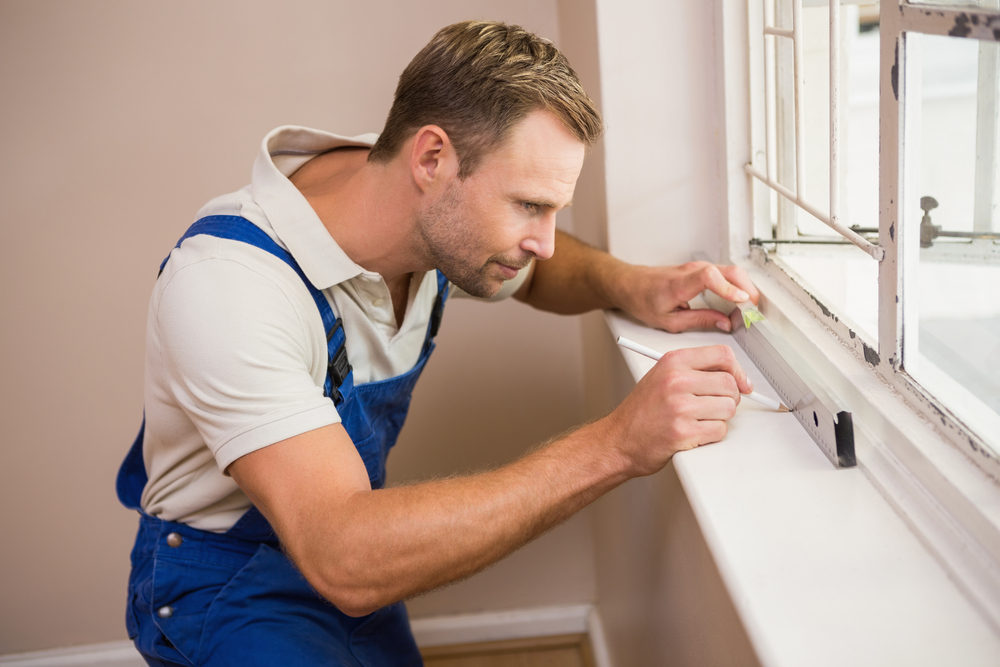 Windows with California Showcase Construction
Hiring professional window installers may seem intimidating due to the pricing; however, not all window installation contractors offer expensive windows and installations. California Showcase Construction is a manufacturer installer, meaning that we don't spend money on expensive advertising. This enables us to pass along our savings to our customers. We provide top-grade window installations with high-quality windows at the best price! Besides the high standard windows and installations we provide, other reasons why you should choose California Showcase Construction includes:
Access to quality materials

– Quality material contributes to the overall window performance

Proper installation

– Proper installations ensure a tight fit and a watertight seal around the frame

Professional advice

– When looking for the right window, you might consider factors such as material, design, and energy-efficiency. Our professionals can provide you with advice to help you select the perfect window for your home

Manufacturer's warranty

– If your windows endure damage, warranties can cover the repair or replacement cost 

Financing options

– We have partnered with multiple energy efficient financing companies, such as the PACE Funding, Ygrene, and GoGreen. We also offer standard bank and in-house financing options to help homeowners upgrade their outdated windows and doors to more energy-efficient, cost-effective windows and doors that meet the energy requirements for California.

Competitively priced quality windows

– We offer the highest quality windows that are competitively priced.
When it comes to window replacements, it is essential that it gets done right. If so, it results in a cozier indoor environment, increased savings, and of course, a more beautiful home. Discount windows don't offer or guarantee these results, but that doesn't mean that your only option left is to buy expensive windows. At California Showcase Construction, we offer the highest quality windows in southern California that are competitively priced. Unlike discounted windows found in hardware stores, our windows are high quality, and our installers will ensure that your windows are installed to perfection so that you can enjoy energy savings, a more comfortable home, increased safety, and an enhanced curb appeal. We hope this blog shows you how to get low-priced windows without having to sacrifice quality and energy efficiency. To replace the windows of your home, give us a call at (951) 682-0208 or fill out our contact form to schedule an appointment.