Have you recently received another energy bill that spoiled your mood? With the ever-growing sums of money you need to pay on a monthly basis, spending a large sum on energy is never a happy thought. Fortunately, there's a good alternative for you: solar. Your growing energy bills are just one of the many reasons you should consider going solar. In today's blog, we will discuss the top reasons why you should go solar.
Energy Bills Will Be Going Up Significantly in the Next Few Years
Electricity bills have risen 70% in the past decade, and will still continue to do so in a volatile way. Fortunately, solar will help you lock your monthly energy payment, and you will only pay a small amount compared to the grid. The average lifetime savings enjoyed by California solar homeowners is over $30,000. This includes the upfront cost of purchasing and installing the solar panel system! Besides saving you money, having solar panels allows you to accurately forecast the cost of your energy use for the next 25 years. Predictable energy rates equate to a more predictable budget.
Get a 30% Tax Credit
Did you know that if you go solar, you'll get a 30% tax credit? This is huge news for homeowners as the tax credit was 26% for 2022 installs and was scheduled to go down to 22% in 2023 before being completely eliminated in 2034. Fortunately, the Inflation Reduction Act of 2022 increased the residential clean energy credit to 30%. The best part is that it will be extended until the end of 2032! This makes it the perfect time to go solar! Also, since you are getting 30% back as tax credits, you could use this money for a different home remodeling project, like window installations, exterior coatings, or roofing!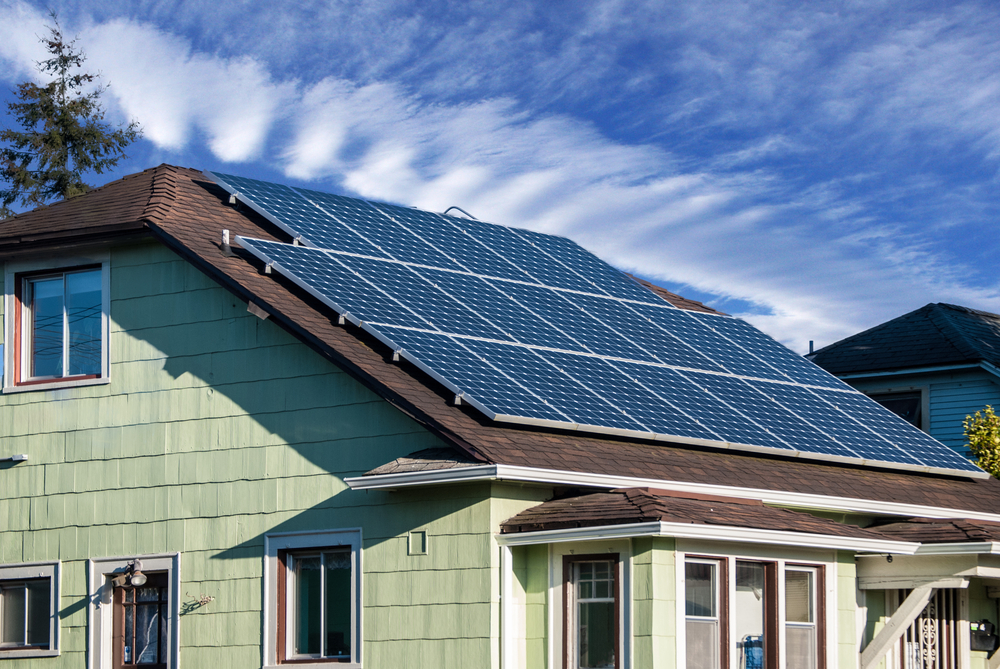 Become Energy Independent
No one likes experiencing a power outage! You have no control over how soon you will get your power back, leaving you at the mercy of your utility company. However, with a solar panel system, your household can become energy-independent. Next time the grid goes out, your house won't go dark. You'll also find that solar batteries are becoming significantly more affordable. This means more storage for backup power. The more storage you have, the more independent you'll be from an unreliable utility company. At California Showcase Construction, we're proud to install premium Engage Solar battery systems so you can keep your solar energy running all day and night!
Reduce Your Carbon Footprint
Many homeowners are switching to solar solely for their benefits to the environment. Unlike fossil fuels which conduct harmful carbon emissions and other greenhouse gasses known for contributing to global warming, solar energy is clean, renewable, and abundant. You can live in peace knowing that you're doing your part to reduce your carbon footprint and ensure the future of the planet for future generations.
By 2030, your electric bill is predicted to increase by over 60% without solar panels. Energy bills will be going up, so the best investment you can currently make is installing solar panels in your home. The sooner you get started, the easier you can start enjoying the extensive number of benefits solar energy has to offer. If you're ready to go solar, California Showcase Construction is more than happy to help! We offer free in-home estimates for solar panel systems! Give us a call at (951) 682-0208, or click here to get started!